By maxiobd |
29
August 2023 |
0
Comments
Step-By-Step Guide: Troubleshooting Your Car with Diagnostic Tools
Are you someone who often spends money to have their car serviced due to maintenance problems or strange behavior? If so, you may be pleased to know that it's possible for many users to diagnose and service the car themselves if they have the right tools. In this step-by-step guide, we'll show you how easy it can be to use diagnostic tools like a code reader/scanner as well as various engine sensors in order troubleshoot your car accurately while potentially saving yourself time and money!

Before You Begin: Precautions and Preparations

Embarking on a new venture can be both exciting and nerve-wracking. Whether it's starting a new job or a new business, it's important to take precautionary measures to ensure a smooth transition. Before you dive headfirst into your new venture, take a step back and prepare yourself mentally and physically. This may mean doing research, making a list of necessary equipment or supplies, or reaching out to peers for advice. It's also crucial to take any necessary safety precautions, such as wearing protective gear or getting proper training. By taking the time to properly prepare yourself, you'll be setting yourself up for success and avoiding any potential setbacks. Remember, a little bit of preparation can go a long way!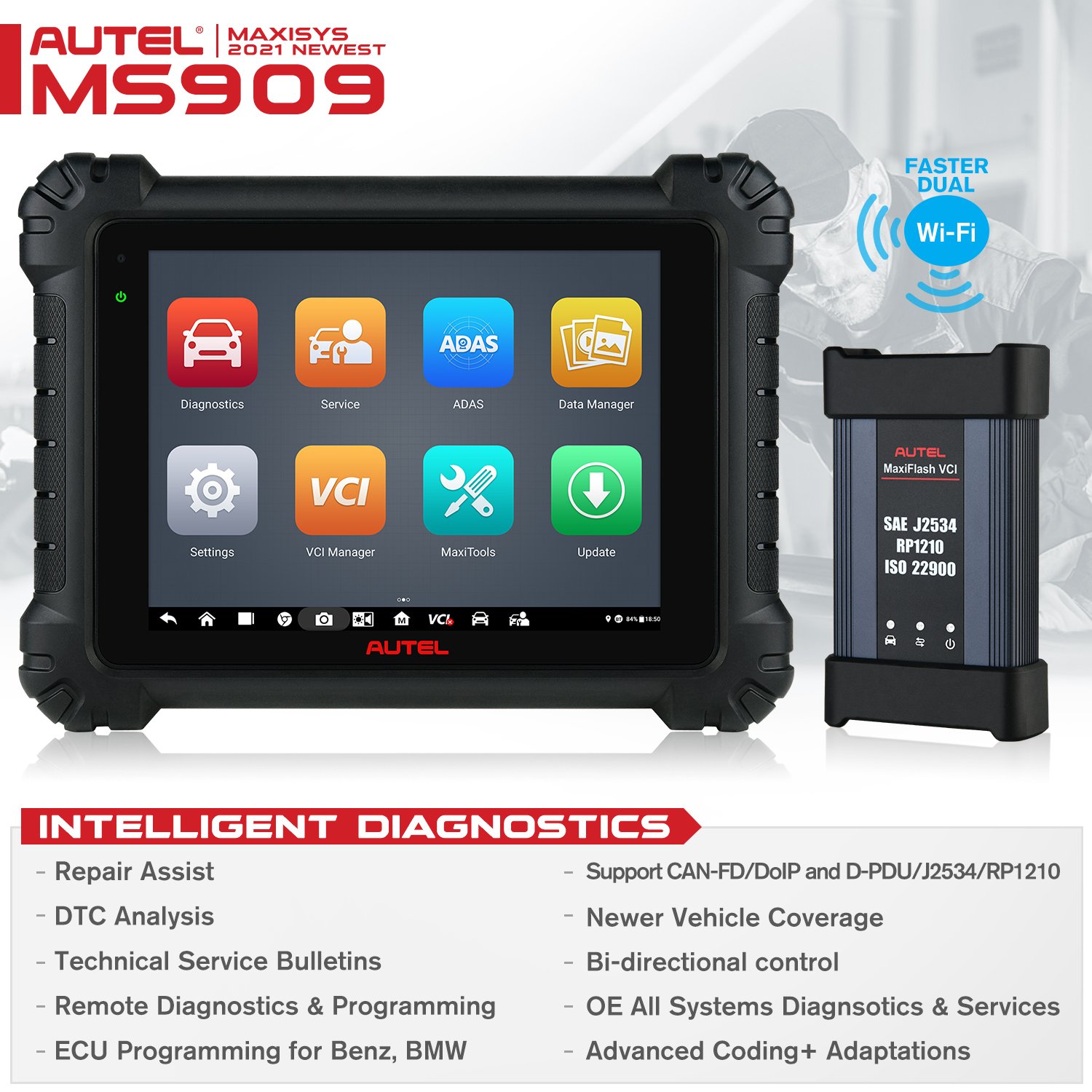 How to Use an OBD2 Scanner for Diagnosing Issues

If you're not familiar with OBD2 scanners, the thought of diagnosing car issues on your own can seem daunting. But fear not! With the right tools and a bit of know-how, using an OBD2 scanner can be relatively straightforward. These scanners plug into your car's onboard computer and can read diagnostic trouble codes, letting you know if there are any issues with anything from the engine to the transmission. From there, you can look up the codes online and determine what needs fixing. With a little practice, using an OBD2 scanner can save you time and money by allowing you to diagnose and fix issues on your own, without having to take your car to the mechanic.

Advanced Features of Autel Scanners

Autel Scanners have been a popular choice among automotive technicians and DIY enthusiasts for years, thanks to their user-friendly yet efficient interface and advanced features. The scanners are equipped with a range of features that go beyond just reading and clearing fault codes, including live data streaming, bi-directional control, and coding functions. The advanced features of Autel Scanners include the ability to reprogram modules, perform actuation tests, and retrieve vehicle information, among others. These features can help technicians diagnose and repair complex issues accurately, saving time and money. Additionally, the scanners come equipped with a variety of languages, making it easy for technicians, no matter what their native language, to operate the device seamlessly. With its advanced features and the ability to diagnose an array of car models, Autel Scanners are a reliable and essential tool for anyone looking to troubleshoot their vehicle.

After reading this article, you should now have a better understanding of what precautions and preparations you need to take before beginning to use an OBD2 scanner, as well as how the scanner can help in diagnosing issues with modern cars. Advanced features such as operating system compatibility and oil reset further extend the capabilities of these devices. It is our hope that by bringing more awareness about OBD2 scanners and their uses, car owners would feel more empowered over their vehicle's maintenance and the associated costs. We urge readers to look into purchasing an OBD2 scanner that meets the specifications for their car models so they can reap the full benefits it provides.
Leave a Reply
Your email address will not be published.Required fields are marked. *