By maxiobd |
07
September 2023 |
0
Comments
The Future of Car Diagnostic Tools: What's Next in Automotive Technology
The future of automotive technology is here and it's full of amazing possibilities. From intelligent diagnostics to enhanced safety features, modern cars are making leaps forward in terms of convenience and reliability. But what's coming next? Outfitted with a plethora of sensors, advanced communication systems and AI-powered tools, today's cars can connect us to the world while helping keep us safe on the road. In this blog post we take a closer look at how
car diagnostic tools
have changed in recent years, explore up-and-coming technologies that could revolutionize the way we interact with our vehicles , and discuss expected changes for the future of automotive technology. Are you ready for what's ahead? Read on to find out!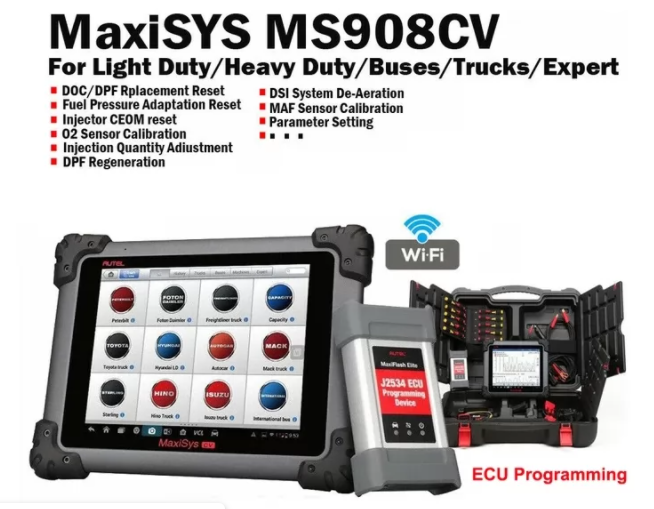 Innovations in Car Diagnostic Software

As technology continues to evolve, advancements in car diagnostic software have become increasingly impressive. With features like real-time monitoring, vehicle health reports, and diagnostic troubleshooting, drivers can rest assured knowing exactly what's happening under the hood. The latest innovations even allow for remote diagnostics, where technicians can access a driver's car from a remote location to diagnose and fix problems without ever leaving their workspace. This not only saves time and money for drivers, but it also reduces the environmental impact of unnecessary travel. With these cutting-edge software innovations, car diagnostics have never been so convenient and efficient.

The Role of Artificial Intelligence in Automotive Diagnostics

As technology continues to advance, so does the automotive industry. One of the exciting developments in recent years is the increasing integration of artificial intelligence (AI) in automotive diagnostics. By utilizing algorithms and machine learning, AI systems can analyze vast amounts of data from a vehicle's sensors and diagnose issues with remarkable accuracy. With the ability to detect problems early on, mechanics can address potential issues before they become more significant and avoid costly repairs down the road. The incorporation of AI in the automotive industry represents a significant step towards more efficient and effective vehicle maintenance and repair. Fueled by innovation and ingenuity, this promising technology offers a glimpse into a brighter future for drivers everywhere.

The Future of Automotive Technology and Diagnostics Tools-obd2 scanner

The automotive industry is constantly evolving, and advancements in technology are at the forefront of this change. The future of automotive technology and diagnostics tools is exciting, and one particular tool that is gaining traction is the OBD2 scanner. This device is capable of reading diagnostic trouble codes (DTCs) from a vehicle's computer, translating them into easily understandable language. With the use of an OBD2 scanner, mechanics and car owners alike can quickly identify any issues with their vehicles, allowing for prompt and efficient repairs. As car technology continues to progress, the importance of tools like the OBD2 scanner cannot be overstated. It is no wonder that these devices are becoming more popular than ever among car enthusiasts.

Ultimately, automotive technology and diagnostics tools, such as the OBD2 scanner are going to be an integral part of the growth and development of our vehicles. By leveraging the powerful combination of correctness, slightly fuzzy algorithms, machine learning, and AI-powered solutions we can make sure that our automotive maintenance and repair operations remain on par with industry standards for years to come. In addition to helping us with troubleshooting vehicles in a more efficient manner, these technologies will help us save money on maintenance costs while ensuring safety for drivers across the world. So if you haven't tried out an OBD2 scanner yet, then now is a great time to do so. By staying at the forefront of this exciting new wave of automotive programming and diagnostic tools, you'll have access to important vehicle data which will keep your car running optimally for years and miles to come.
Leave a Reply
Your email address will not be published.Required fields are marked. *